It's been 18 months since UBM Tech officially killed its print magazines. In their place, the B2B publisher and events producer in the IT market has been developing a series of community-driven brands aimed at engagement online and at live shows.
A lot of publishers have thought about making similar transitions, but few have taken steps toward the goal.
FOLIO: talks with Kelley Damore, chief community of- ficer of UBM Tech, to see how the company has managed the dramatic changeover and whether it's paying off.
FOLIO: Where is UBM Tech in the transition away from print and toward the new community model?
Kelley Damore: The first part of the transition was a platform change. EE Times, Information Week, Dark Reading, Network Computing, Wall Street and Technology and Bank Systems and Technology have moved over, and Insurance and Technology will be moving over in the beginning of September. We still have a couple more sites that need to move over, but most of the sites are over there and have been for some time.
What we're looking at now is engagement. We need to create a community of IT professionals that speak online and attend events so we have 24/7/365 engagement. Whether that conversation starts online or at an event,
there should be a forum to continue those conversations.
That was really the premise of the whole project. We wanted a platform where the decision-maker is at the center of interaction, as opposed to a traditional kind of journalism where you're pushing out what you hearing in the market.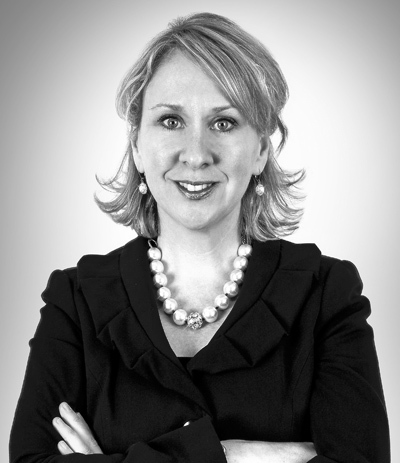 FOLIO: Do you have a template for these new sites?
KD: We moved the sites over to a community-based platform that we had called DeusM. DeusM was also a division within UBM that built out editorial-independent custom sites for vendors, so for three prior years, we already had a platform and a model that we were delivering against, as well as best practices. And now we're using that platform for existing branded sites.
So we did create a template, but clearly there are different needs and desires based on the audience and the brands. But I think it allows us to save on building costs and it makes things more streamlined in terms of workflow. It also helps to foster a consistent look and feel for the sites. 
For example, when you look at InformationWeek's site, the networking tab is actually connected to Networking Computing, so you go to the Networking Computing site, but it'll have the same look and feel. And when you click the security tab, the security community is really on the Dark Reading site.
FOLIO: How does the role of the editor change with a greater focus on UGC?
KD: Think about a dinner party. You have the host and that person needs to bring the right people to the dinner party, and then when the dinner party starts, they need to introduce people and engage people so that it's successful.
Community editor roles are similar. They're focused on a particular topic or community. They need to ensure that they're keeping the conversation going, that there's content on the site that's relevant to that community based on what's happening in the market, and they're recruiting professionals to write and inviting them to radio shows and videos and those types of things.
FOLIO: How are you measuring whether it's working? What metrics are you looking at?
KD: We're looking at traditional stats like page views, unique visitors, repeat visitors. We're also looking at the organic comments, organic comments per visit, how many people come in to comment.
But when you talk about community engagement,
it's people commenting, repeat visitors, uniques. And getting people into the community can be pretty high touch. What I mean by that is, the editors will have a radio show, someone will come in a talk for a half hour and then people can ask questions. Editors will send out a personalized 'Hey, thanks for coming, here's something else you might be interested in.' It's more high touch than traditional media has been and by leveraging social platforms and inviting people, it's a bit more guerrilla to make that individual person feel welcome and feel part of the community.
FOLIO: What type of improvement have you seen?
KD: Information Week and EE Times have been on the new platform the longest [each for close to a year],
so for Information Week, page views have increased 10 percent, uniques 16 percent, there's been a 12-percent increase in repeat visitors, a 28-percent increase in organic comments and a 5-percent increase in comment per visits, though in the last couple months it's been more aggressive. And then EE Times, traffic is pretty flat but they've seen an increase in organic messages and 17-percent increase in visits per message.
In terms of the commenting and people coming back and feeling like they're a part of the community, we're seeing increases across the board.
FOLIO: How has that translated to events?
KD: The first part of this evolution was getting us on the platform and thinking differently about how to en- gage, but the other part of it was marrying it with events. We've had the editors building out content for our big events, doing far more promotion around our events and leveraging the speakers at the events to write for our site. We've probably been doing that for about six months and it's worked.
For instance, for Information Week and [sister conference] Interop, we've had a 54-percent increase on shared traffic to both sites, and a 144-percent increase in Information Week registrants that have gone to Interop. We've also had a 35-percent increase in Dark Reading visitors who are now registering for [sister conference] Black Hat.
FOLIO: Eliminating print was another big component of this transition. Does your audience miss print?
KD: It depends on the brand, but [magazines are] a brand play and another way for us to engage our audience, so we are still doing e-zines and it's a mixed bag. You can talk to someone who says, 'Oh my God! Why didn't you do this 10 years ago?' And there are others who would say they really miss seeing it in the lobby or on their desk. It's a range, but we haven't completely eliminated it.
FOLIO: And advertisers?
KD: Pretty much the same thing. There is still some buy-in from advertisers, some packages including these branded e-zines.
FOLIO: Has the community focus translated to revenue gains?
KD: I think that it's certainly helped. I know that our events are up significantly and there's been more registration. Is registration directly correlated with what we're doing? I'm not sure I can exactly say that, but we think it has. And we've launched a bunch of new products around the community, and we've seen some [sponsor] interest there. So the media brands are actually above their goals and events are above theirs too.